Why Should You Use Solvent Ink?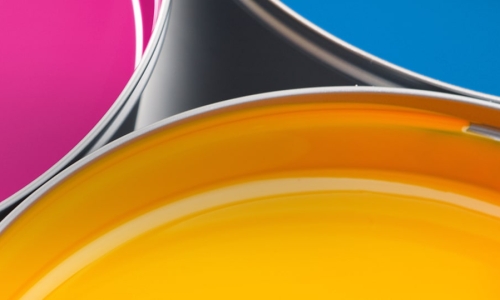 Depending on the application, solvent ink can be a great way to dependably cover a surface in a layer of ink. The "solvent" in solvent inks acts as the cohesive element that binds together the ink and the surface below with a chemical bond. Through the simple process of mixing water (or another liquid) with the pigment of your choice, as well as the resin or solvent, solvent ink becomes a material that dependably stays on the applied surface.
American Inks creates a variety of solvent inks that are all great for a variety of applications. Here, we'll discuss why you should use solvent inks, and the different ways that the kinds American Inks offers give a better ink application experience.
A long-lasting option
A major reason why different product manufacturers trust solvent ink to do the job is because it is a long-lasting option for covering products with ink. Surface print packaging applications often need a durable printing, and solvent inks are the best choice. Once dry, solvent inks provide a hard, long-lasting layer that, depending on the type of solvent ink you are using, can provide a variety of different benefits.
American inks primarily provides two different kinds of solvent ink based on what our customers need for their applications. Nitrocellulose is the option we recommend when the application faces high temperatures because it offers excellent heat resistance that will help it hold strong. For a naturally strong adhesion and glossy look, our polyamide solvent ink is the way to go.
Hold up in extremes
Depending on the mix of solvent inks they can also stand up to extreme environments, meaning surfaces are protected when it matters most. Whether the ink is exposed to various outdoor weather conditions or faces a corrosive environment such as from chemical products, there is a mixture that can help it to resist these scenarios to provide a layer of protection for years to come.
American Inks' Weatherbond™ and Ameribond™ cover these intense weather and corrosive environments applications, respectively. And, if they need to be altered for your specific application in any way, we even custom match and formulate, or provide R&D services to ensure the ink you receive works exactly as intended for your application.
When you next wonder why you should use solvent inks, American Inks can help you learn all the benefits and work together to find the best mix for your application. Contact us today to get started!