Why Choose American Inks & Technology for Your Flexographic Ink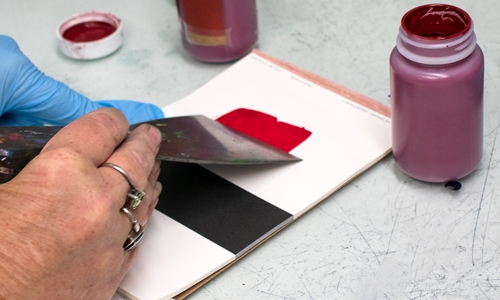 There are a number of things that make us different when it comes to our custom water and solvent inks and coatings – from the quality of the products we produce to the service we provide our customers. So, in this post, we will look at why you should choose American Inks & Technology for all of your flexographic ink needs.
Custom formulation. We use custom formulation for every batch on water- and solvent-based flexographic ink we produce. This means that every batch is made for you – to meet your exact specifications.
Made to order. All of our inks and coatings are made when you order, they are never pulled off the shelf. This allows us to make changes to your formula on demand as it's ordered.
Same day shipping. Many customers are surprised that we ship out your ink the day it's ordered despite making each formula as it's ordered.
24/7 support. American Inks & Technology has technical representatives available to provide onsite training and troubleshooting 24 hours a day, 7 days a week.
At American Inks & Technology, our mission statement states, "always do what's in the best interest of the customer, and the ink will sell itself." This mission and philosophy has brought us a long way from formulating and manufacturing our first batch of ink to becoming the largest flexographic ink manufacturer in all of Michigan. Since that initial batch, we have also won awards for our inks and coatings, but nothing marks our success more than the loyalty and satisfaction expressed by our customers.
If you have any questions or would like to order ink online or schedule a tour, do not hesitate to contact American Inks & Technology today. We look forward to providing you with solutions.