Where Should Businesses Use Flexo Ink?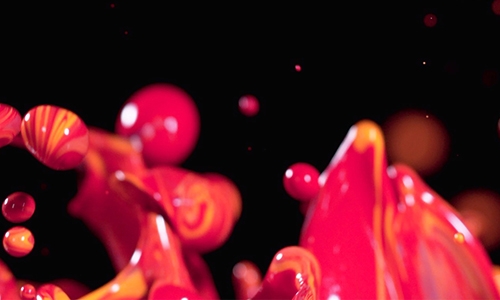 You may have heard of flexo ink before (flexographic ink), but American Inks can guide you in the process of knowing when it is best used for specific applications. As experts in the inks industry, our team has helped customers time and time again through our experience to find the best ink solutions for their unique applications. Whatever variety of flexo ink your industry uses, there are applications where it can really shine.
When it comes to flexo ink, there are specific situations in which it is primarily used in our world that you can also do to best take advantage of it.
Printing with flexo ink
Flexographic inks are used most often when being used in printing processes for creating different print and labels. Whether you manufacture plastic bags that need a store's logo, food packaging that is getting the products' branding, cardboard boxes that need their specifications printed on them, and more, flexo ink is applied through flexography for printing. This allows for custom labels to be created that provide a vibrant and consistent look for packaging and packing materials.
The solvent flexo inks that we provide have been developed for years, giving customers some of the best available in the business. Whatever label printing needs you have, you know you can always count on flexo ink from American Inks to give you a great option.
Solvent inks for different applications
American Inks has developed solvent inks in a variety of types to ensure that when customers want to utilize flexo ink for printing, there is a mixture that works for their specific environment or application. Examples include our PolyFlex™ solvent inks for printing on flexible films, Weatherbond™ solvent inks that are built to withstand intermittent direct sunlight, and more. Each can help label printing last, wherever your products go.
With custom matching available, our customers can get the mixture that they need to withstand whatever environment their products are in, while also perfectly matching to branding. With the capabilities of providing over 8,000 formulations, our team has your flexo ink needs covered.
With award winning inks and coatings, American Inks provides all the flexo ink that businesses need for anywhere they need it. Our experienced team can provide any customer with more information about how they can utilize flexo ink for their applications for a better label that stands up against the elements their products face. Contact us today to learn more!