What Kind of Flexographic Ink is Best for your Project?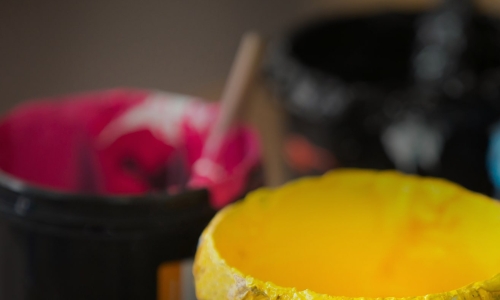 When choosing ink for your flexographic printing project, it is important to consider your applications requirements. Some inks are better for producing visual displays with intense colors, while others are better suited for applications that require a print to face tough conditions. What type of ink you use for your project matters when it comes to just what your application means for your print, and with the inks offered at American Inks & Technology, you can find the flexo ink that best suits your project's needs. Offering two main types of flexo ink, our solvent inks, and water based corrugated inks offer a variety of properties that you can use for your projects, but which ink is best for your application?
For Large Projects that Need Color Consistency
If your printing project requires precise color correctness, our water-based inks are for you. Able to match the GCMI index, our corrugated inks come in a variety of options that have properties that can help your press retain consistency, manage press PH on long printing runs, or even help you reduce environmental impact. When you want to give your flexographic printing projects intense, consistent, and exact colors, the corrugated inks from American Inks & Technology are the perfect choice.
For Applications that Need Long Lasting Prints that Resist Tough Conditions
Perfect for printing on flexible films, like polypropylene, vinyl and other substrates, our solvent-based inks are an excellent choice for any packaging printing project. Offering your printing projects with varying levels of gloss and heat resistance, our main lines of Polyflex and Nitroflex solvent inks will help give your project a long-lasting print that holds up in tough conditions. Able to be formulated to match any color, and to work on almost any specialty substrate, if you need a flexographic ink that has specialty properties, the team of chemists at American Inks & Technology can develop a custom solvent ink that fits your specialty application needs.
Making sure your print has the qualities you need starts with finding the right inks for the job, and with the selection of solvent inks and corrugated inks that American Inks & Technology has to offer, you will be able to find the flexographic ink that fits your printing needs. Browse our products to find the one that best suits your project or contact us today to let us know what properties you are looking for in a flexo ink.