We Offer a Variety of Great Water-Based Inks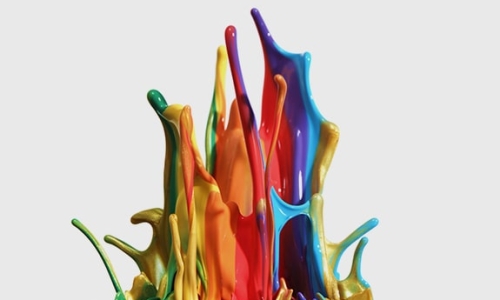 American Inks and Technology has all of your water-based ink needs covered. No matter what sort of requirements your printing application needs, like consistent color, pH balance, precise viscosity, and others, we can find the right colors you need for the project specs. Whether you are printing on carboard, paper, or any other substrate, we will make sure you get the quality ink that will produce the results that you are looking for. Read further for more information about the different types of water-based inks we can provide for your printing needs.
Display Grade Ink
Display Grade water-based inks provide precision color for applications that require color to be bright and glossy. These inks can be used with a wide number of substrates with a much higher press speed than other available options. This style of ink can be customized to match any color, including GCMI or Pantone colors.
Corrugated Classic Ink
For applications that prioritize color consistency and press productivity over color precision, Corrugated Classic water-based inks are the perfect choice for your project. These inks can be color matched on kraft, white, and bleached white stock for any color on the GCMI IX color guide.
Reduced Viscosity Ink
Printing jobs using the chambered doctor blade system need the viscosity to be precise in order to get the desired results. Reduced viscosity ink can be matched to any GCMI colors for use on kraft, white, or bleached white stock, and they are a great option for projects in which color consistency and press production are priorities.
pH Steady Flexographic Ink
If your printing project require longer press runs, these environmentally-friendly inks will improve pressroom stability by eliminating the need to wash plates or adjust pH levels during the process. These inks provide better printability and color control while reducing the amount of waste.
Low Copper Ink
There are some printing jobs which require the inks to be in compliance with copper limitations. We offer a Low Copper Ink System that is environmentally friendly and can be matched to exactly to colors for almost any application, including GCMI colors for kraft, white, and bleached white stock.
American Inks and Technology has effective solutions for your ink needs, no matter what sort of printing project is on your agenda. For more information about the ink options we offer, contact us, and someone will help you find the right ink you need.