We Have the Custom Colors you Need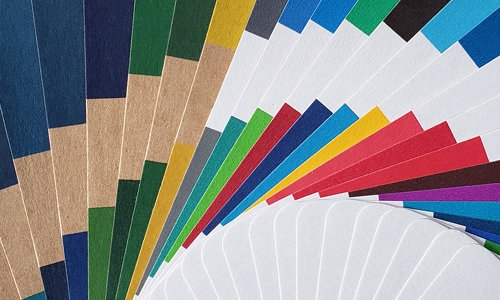 Need that sparkle to look a little shinier? A white that looks a little whiter or has a bit of a creamy tone? Our experienced research and development team at American Inks & Technology can help you create just that. If you've got a special requirement for the paint you want, we've got the technical expertise to find and create that color to make it possible.
Some examples of recent specialty products we've developed include:
Our team of chemists have developed and created a product that will change your pressroom forever – AMERIBOND. AMERIBOND™ is a laser imprintable liquid laminate that's resistant to gasoline, corrosive cleaners, and detergents. This eliminates the need for lamination all together!
Need a flexographic ink that adheres to wood and that's resistant to ammonia and chlorine? Then, looks to our specialty inks! American Inks can mix just about any color you need based on the GCMI color guide too.
From custom inks that are fast dry, slow dry, low evaporation, low copper, or automotive grade fade resistant to inks that scratch off and those that don't, we have the perfect formula for your specifications.
Looking for a custom or specialty ink? Contact us today for a color swatch!
You can contact us online or over the phone. You can even schedule a tour here at American Inks to see how it is done. If you are a vendor or supplier, we sell in bulk as well. Everything you need in the painting world, we can provide you with.