Use Americlean Green to Keep Your Equipment Clean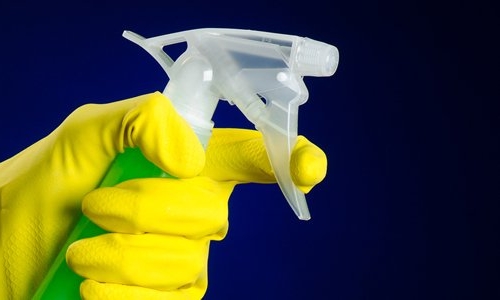 If you are in the printing business, you know how important it is to keep your equipment, like anilox rolls, clean in between projects. Extra ink left behind on equipment can literally gum up the works and result in misprints that cost you valuable time and money. American Inks & Technology has specially designed a great multipurpose cleaner to help keep your printing equipment clean. Americlean Green is the premium cleaning solution to keep your pressroom clean no matter what sort of printing you do. In today's post, we will discuss why your bottle of Americlean Green will be one of the most valuable assets in your printing business.
Keep Your Equipment in Pristine Condition
Printing equipment is precision equipment that needs to be properly maintained to ensure proper functionality over the long-term. This equipment is a major investment for your business and needs to be treated as such for you to avoid any unfortunate services calls, or even overall replacement. This is especially true of the rolls, which can become gummed up with dried ink, making operation of the press problematic if not completely impossible. By using American Inks & Technology's Americlean Green cleaning solution, you can keep your equipment clean and running properly for years and years of successful operation. This solution was specially designed with the unique needs of the printing industry in mind. It will completely remove the ink from the rollers and the rest of the machine, so every time you set up a new printing run, you can rest assured that the machine is literally ready to roll without any smudges or other printing defects that will cause costly setbacks.
Cut Out the Middle Man
The best part about Americlean Green is that we produce it right here in our own facility, so you can order it directly from us along with the inks you intend to use. You get high quality ink for all of your company's printing projects and the effective cleaning solution to ensure your equipment is always pristine and ready for the next project. This cleaning product is one of the best maintenance products you can purchase for the longevity of your printing equipment. For more information about our Americlean Green cleaning solution, or to place your next order, please contact your friends at American Inks & Technology today. We look forward to serving you.