The Advantages of Using Solvent Inks from American Inks & Technology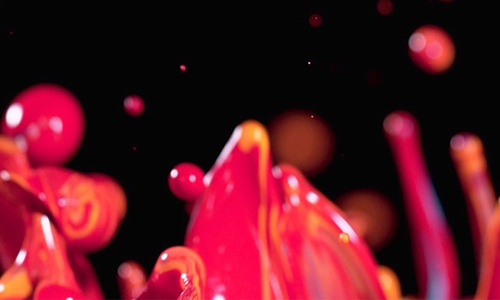 Are you in need of an ink system that will accommodate large runs and high press speeds? Are you using non-absorbent substrates for your project? If so, solvent inks may be right for you! American Inks & Technology is an industry leader in the development and formulation of solvent ink systems for surface printing and packaging applications. For our many different product lines for solvent ink, we use two different primary binders in our formulations depending on what would work best for your project. In this post, we will look at the advantages of using our solvent ink systems for your project.
As opposed to other types of inks, solvent inks allow for high press efficiency with less limitations when it comes to press speeds. This high level of press efficiency is accomplished because of the ease at which solvent inks dry using flexographic press conventional ovens. This is especially beneficial when printing on non-absorbent substrates like films and cellophane where the ability to dry the ink is of the utmost importance.
At American Inks & Technology, we are proud to be the largest flexographic ink manufacturer in Michigan, developing and formulating inks that are sold nationwide and used for products that people all over the world experience every day. For our custom inks, we custom match, formulate, and provide research and development services in order to provide you with the perfect product for your project.
If you have any questions about our solvent inks including, POLYFLEX™, NITROFLEX™, WEATHERBOND™, and AMERIBOND™, do not hesitate to contact us online or give us a call at (269) 345-INKS. We look forward to working with you to create a perfectly matched formulation that meets your specifications.