Solvent-Based Inks from American Inks & Technology for High Press Speeds and More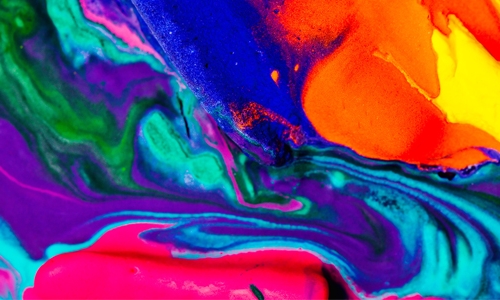 There are a number of reasons that solvent-based inks from American Inks & Technology may be the right custom ink choice for your production needs. If you need a custom ink system that is able to accommodate large runs and/or high press speeds or you are using substrates that are not absorbent, there is a good chance that solvent-based ink is the ideal choice. Whether you're in need of custom ink for printing or packaging, American Inks & Technology is the premier source for the development and formulation of solvent-based ink systems. In fact, we offer a range of different custom solvent-based ink products so that you really are getting not just what will work but what will work BEST for your needs. In this post, we will take a closer look at solvent-based ink and the advantages associated with it.
Solvent-based inks allow for less limitations when it comes to press speeds creating unmatchable press efficiency. High press efficiency is achieved because solvent-based inks can easily be dried with the use of flexographic press conventional ovens. As mentioned above, non-absorbent substrates are ideal for solvent-based ink systems because the ability to dry the ink quickly and efficiently is extremely important.
When you choose American Inks & Technology as your custom ink company, you will be working with the largest flexographic ink manufacturer in Michigan. This means that we work with clients in a range of industries, all over the world, with very diverse needs and requirements. If you would like to learn more about our solvent-based ink systems, click here, and if you have any additional questions or would like to make an order, do not hesitate to call us at (269) 345-INKS or contact us online!