Keep Your Flexographic Press Pristine With Americlean Green Anilox Cleaner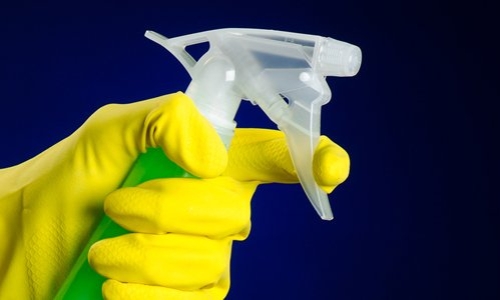 Residue from previous printing projects can cause a number of problems for any printing business if improperly cleaned. Leftover ink can lead to misprints, and mechanical issues when it starts to build up, creating a need for the aid of cleaning services or even replacements of the anilox rolls. We at American Inks & Technology understands how important it is to properly clean your flexographic printing press and have developed our own anilox cleaner in order to address this need. With Americlean Green™, you will have one of the most effective cleaners for your printing press, allowing you to maintain your printing presses components.
Maintain Press Productivity Between Prints
Part of making sure your flexographic printing presses run smoothly across multiple projects is making sure that your equipment is thoroughly cleaned of inks. Designed specifically to meet the cleaning and maintenance needs of flexographic presses between and after printing projects, Americlean Green™ is a highly concentrated multipurpose anilox cleaner that helps maintain the integrity of valuable printing equipment by flushing out ink, preventing clogs, and more. Suitable for cleaning any part of the press, Americlean Green™ excels in maintaining press integrity as an anilox roll cleaner.
Easy to Use Anilox Roll Cleaner
Americlean Green™ offers a fast and effective way to clean your press's anilox rolls and doctor blades between colors and after printing. Using Americlean Green™ is simple. By diluting one part of Americlean Green™ with five to ten parts water and flushing your entire inking system, Americlean Green™ can help you clean your press with daily and weekly flushing, miscellaneous cleanings, or even the occasional deep cleaning. Helping to keep your press's anilox pores free from clogs, and preventing misprints, Americlean Green™ can help save you time and money on maintenance and repairs. Designed to meet the unique cleaning needs of the printing industry, Americlean Green™ can help you ensure that your flexographic printing press is clean and ready to use from one project to the next.
Americlean Green™ anilox cleaner will help maintain your pressroom's precision equipment for years to come. Proudly manufactured in Michigan, Americlean Green™ is available directly from American Inks & Technology. To place an order for Americlean Green™, or to learn more about our anilox cleaner, contact us today!