Give Your Next Flexography Project a Long-Lasting Print with Solvent inks From American Inks & Technology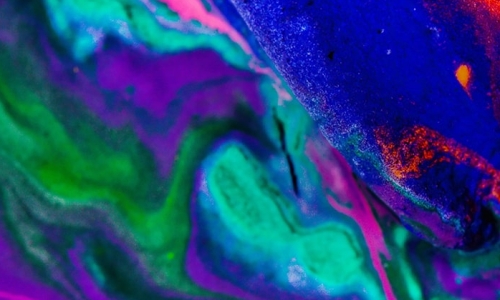 If you want to give your next flexographic printing project a long-lasting print that holds up against the elements, solvent Inks are an excellent choice. With over 20 years of experience in the ink industry, American Inks & Technology is a leading provider and manufacturer of flexo inks. Our solvent-based inks are designed to be printed onto less absorbent substrates, including biaxially oriented polypropylene, cast polypropylene, nylon, cellophane, and polyethylene.
Long-lasting prints for most conditions
With two primary types of solvent ink, each offering varying levels of adhesion, gloss, and heat resistance, our solvent inks provide a long-lasting print that are water and fade resistant. With our polyamide line of solvent inks, Polyflex, providing prints with greater adhesion, and our nitrocellulose solvent inks, Nitroflex, providing greater heat resistance, out standard lines of solvent inks will help preserve your print in different conditions.
Weather and Corrosion Resistant Prints
If your print is going to spend a lot of time outdoors, American Inks & Technology also offers solutions that will help your print be preserved even in harsh outdoor conditions. Our Weatherbond solvent Ink system was designed with the intent to be exposed to direct sunlight and any other weather conditions it could encounter. If your unsure if you need Weatherbond for your application, we do encourage you to consult with an American Inks & Technology technical representative for testing prior to use.
For an even stronger print, American Inks & Technology's Ameribond liquid laminate refuses penetration from even the most corrosive chemicals and cleaning products. Resistant to caustic cleaning products and gasoline, Ameribond can also be laser imprinted to present variable data.
Custom Solvent Inks with Unique Properties
For more specialized solvent ink's American Inks & Technology's R&D Team can provide their services to help create the solvent ink that works best for your unique applications. With an experienced team of chemists, we'll be able to develop solvent inks that adhere to specific substrates, have specific colors, and other properties to give you the custom solvent Inks that fits your project's needs.
Leading the industry in ink manufacturing and development, American Inks & Technology can help you find the right solvent ink for your next Flexography project. Order your custom ink online, or learn more about our standard, specialty, and custom solvent inks, by contacting us today!