Get Inks in the Custom Colors You Need for Any Project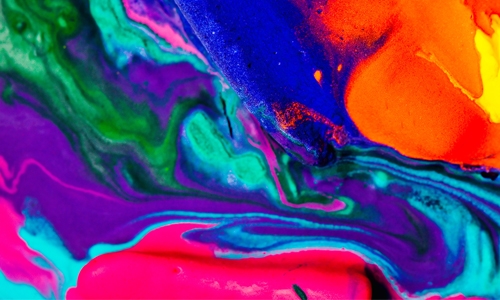 Finding the right color of ink for a specific printing project can be difficult. Sometimes you need a white that is brighter or more of an eggshell or ivory shade. Maybe the red for your project needs to be a brighter shade than what you have in stock. You can check around and see if someone has the perfect color you need, or you can call on American Inks & Technology, Ltd. We have a research and development team that will work with you to create the custom ink that is not only the perfect color, but also has the right properties to make sure you can complete your printing project successfully. In today's post, we will discuss the process of creating the perfect custom ink for your printing needs.
We Can Match Any Color
No matter what the scope of your printing project might be, American Inks & Technology can provide you with the right ink to get the job done right. We have a team of chemists who will work with you to not only formulate the right color of ink you need, but also formulate the right ink that will work for the surface on which you intend to print. For example, the ink used to print on corrugated cardboard won't work as well on glossy paper used for printing brochures. This is why we make sure we have a clear understanding of the project, so that the printed image looks great and lasts a long time. We can even create inks that are resistant to liquids and cleaners, so the printing doesn't require lamination in order to be protected.
Never Run Out of the Inks You Need
Once we have formulated the right ink for your printing needs, American Inks & Technology can provide you with in-plant ink management to make sure you have enough of the ink you need to keep your printing process moving consistently. We will also make sure that you are getting enough mileage out of your ink to cut down on waste. We can sell the custom inks you need in bulk for larger printing runs, and we are always available to help with your ink needs when you take on new projects. For more information about how American Inks & Technology can help with your custom ink needs, please contact us today.