GCMI Takes the Guesswork Out of Printing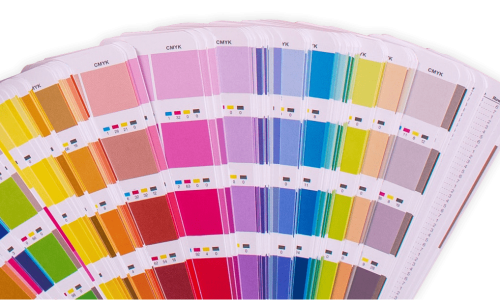 At American Inks, we utilize the Edition X GCMI Color Guide as the standard color reference for flexo ink. This color guide is also the standard color reference in the corrugated industry. Each GCMI color guide will show what your ink sample will look like on corrugated linerboard – with both mottled white and kraft stock roll. When colors need to be exact, you need an ink that raises the bar. With American Inks, we do just that with our flexo solvent and water-based ink options that can be matched to GCMI, Pantone, and Specialty colors.
GCMI Color Guide
The GCMI Color Guide was discovered in 1949 by the Glass Container Manufacturers Institute (GCMI). The Edition X GCMI Color Guide has 42 colors and is numbered for easy identification and is shown on both white and kraft paper. This guide allows American Inks to easily communicate ink varieties with our customers that ensure quality, consistent printing results. All of our corrugated flexo inks can be matched to a GCMI color and a few may also be matched to Pantone. This includes our Display Grade, Corrugated Classic, Reduced Viscosity, pH Steady Ink System, and our Low Copper inks.
Pantone
If you don't see a GCMI color that matches what you want, Pantone is also a great choice. There is a wide array of color options available for Pantone, but you will need to select corrugated packaging ones that match what you need. For instance, substrates without coating, like kraft and mottled white, will use uncoated colors, and substrates without a coating will use coated colors. Though our Pantone colors do not have printed swatches, we will work with you to provide you the best matching color for your product.
Specialty Colors
If you can't find a flexo solvent or water-based ink that suits you – we can help with that. Need a white to be… whiter? Or a fluorescent to look even brighter? Our research and development experts at American Inks can develop and create a product that matches what you are looking for. If you can dream it, American Inks can make it. Not sure what you are looking for? Request a custom swatch sample!
For more information about our inks and products, reach out to us today. We are happy to answer any questions you have. We can be contacted using our general inquiry, online ordering, scheduling a tour, a vendor/supplier inquiry, or through a lab request. We look forward to working with you.