Find the Right Water-Based Ink for Your Next Flexographic Printing Project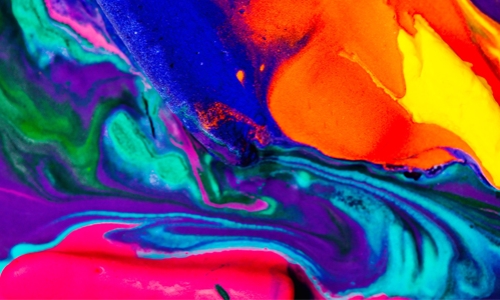 Every flexographic printing project can have different needs. Whether you are looking for consistency, color exactness, or other useful properties the corrugated inks from American Inks & Technology offers a great selection of water-based inks that can meet your projects requirements. With five types of corrugated water-based ink, American Inks & Technology is ready to help you get the right water-based ink for your flexographic printing project.
A Corrugated Ink That can Create Superior Displays
When color is your priority, the corrugated inks from American Inks & Technology can provide the color consistency and exactness your project needs. Offering intense and exact colors, the display grade water-based inks can match color guide including GCMI, Pantone, and more. Offering your project high color intensity, our display grade inks can make any flexographic printing project stand out with extreme gloss and stability.
Inks That Help Maintain Press Productivity
Maintaining press productivity is important for larger printing projects. Longer print runs where press productivity and color consistency are more important than exactness cab benefit from the qualities of our corrugated classic inks. Formulated to match the GCMI guide on bleached white paper and Kraft, you can guarantee your project will have consistent colors.
For systems and projects where maintaining viscosity is important for your press's productivity, the reduced viscosity inks from American Inks & Technology is an ideal choice. Made for systems that use chambered doctor blades, where consistent viscosity and colors are needed, the reduced viscosity water-based ink systems can help you maintain press productivity.
Water-Based Inks That Help You Reduce Your Environmental Impact
When you are in need of an environmentally friendly water-based ink system for your printing projects, the corrugated ink from American Inks & Technology can help you reduce your environmental impact. Helping to reduce waste, while also eliminating the need to adjust your press's PH levels, our PH steady ink system can maximize your press productivity while minimizing your environmental impact.
If you are looking for color exactness in your ink but are working in an area where there are limitations on how much copper our ink is allowed to have, our Low Copper corrugated ink system can help you meet local copper limitations while providing excellent color matching. Made to match the GCMI Edition IX color guide the low copper ins from American Inks & Technology can provide your print excellent color exactness, while helping comply with local requirements.
whether the success of your project relies on having a well maintained productivity, intense colors, or a reduced environmental impact, the corrugated flexo inks from American Inks & Technology offer a variety of qualities that can help you get your project done while meeting your pressroom's specific needs. Contact us today to learn more about the water-based ink systems from American Inks & Technology.