Custom Ink Products from American Inks & Technology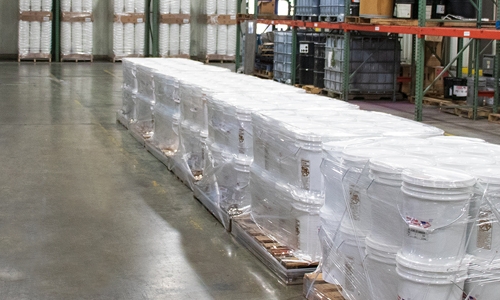 American Inks & Technology is proud to offer high-quality custom ink formulations for a wide range of applications, as well as GCMI color guides, pressroom supplies, and Americlean Green™ Cleaner. In this post, we will provide a brief overview of the custom ink products we offer.
Solvent Inks and Coatings
Offering two primary types of solvent ink systems, American Inks & Technology can custom match, formulate, and provide research and development services in order to provide you with the perfect custom ink for your application.
Solvent inks and coatings product lines include POLYFLEX™, NITROFLEX™, WEATHERBOND™, and AMERIBOND™.
Corrugated Inks
Our water-based corrugated ink systems produce lively and vibrant colors on wide variety of substrates that are long-lasting and incredibly versatile.
Corrugated inks product lines include Display Grade, Corrugated Classic™, Reduced Viscosity (RV), PH Steady™ Ink System, and Low Copper.
Tag and Label Inks
Our water-based tag and label inks systems offer vibrant colors for a range of substrates and are specifically formulated for these types of applications.
Tag and label inks product lines include Fire-Flex™ fluorescent inks and Ameriverse™.
Envelope Inks
Amerilope™ envelope inks are formulated specifically for envelope printers, producing vibrant inks on a range of envelope substrates.
Envelope inks product lines include Amerilope™.
Sustainable Inks
Our lines of sustainable water-based inks are formulated and manufactured with sustainability at the forefront of the process.
Sustainable inks product lines include Ameri-Soy™ and HydroLV™.
Specialty Inks
If you're in need of specialty ink for your application that may be out of the norm, we can help. From custom inks that are more fluorescent to slow and fast drying formulations, we can formulate and manufacture exactly what you need.
At American Inks & Technology, we have been providing top-quality custom ink systems for a variety of applications in a range of industries. For more information, check out our individual custom ink product pages.