American Inks & Technology, The Premier Choice for Custom Solvent Ink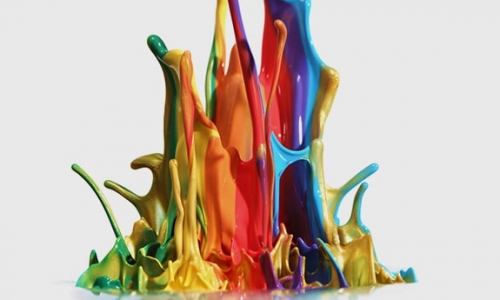 When you choose American Inks & Technology, you're choosing a company that custom formulates water-based and solvent inks to meet your exact specifications. We do not just pull ink off of our shelves and send it to you, every batch is made for you after you place your order. This allows us to make changes easily as you require them. And, even though we're formulating and manufacturing your water-based and solvent inks to order, we provide same-day shipping!
Our Story
We started as a small custom ink manufacturing company and have grown to become the largest flexographic ink manufacturer in all of Michigan. We have also developed award winning inks and coatings in our renovated 34,200 square foot manufacturing facility using state-of-the-art automated color matching software that is used by some of the most talented and experienced people in the industry.
Unparalleled Customer Service
We know we would not be successful without the support of our loyal customers. Which is why our original mission statement still stands –  "always do what's in the best interest of the customer, and the ink will sell itself." This statement is as true, if not more true, today as it was when we first started our company. When you contact us, we listen and when you give us a deadline, we'll meet it.
Premier Supplier of Custom Solvent Ink
Solvent ink has a lot of advantages, including high press efficiency with less limitations when it comes to press speeds. This high level of press efficiency is accomplished because of the ease at which solvent inks dry using flexographic press conventional ovens. This is especially beneficial when printing on non-absorbent substrates like films, PVC, and cellophane where the ability to dry the ink is of the utmost importance.
If you have any questions about our solvent inks including, POLYFLEX™, NITROFLEX™, WEATHERBOND™, and AMERIBOND™, do not hesitate to contact us online or give us a call at (269) 345-INKS. We look forward to working with you to create a perfectly matched formulation that meets your specifications.