5 Types of Water-Based Inks to Choose from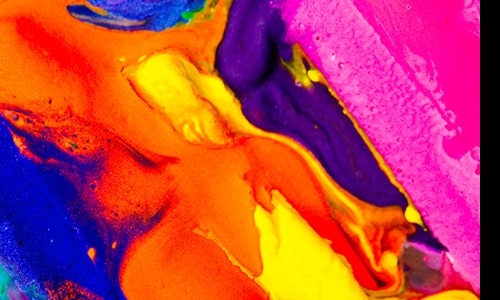 American Inks and Technology makes custom corrugated water-based ink to fit your application's requirements. Whether your project needs a consistent color, press productivity, pH balance, or precise viscosity – we can formulate the perfect water-based ink system for your printing specificities. Water-based inks are best suitable for cardboard and paper items, but our high-quality inks can be applied on a variety of different substrates. We offer display grade, corrugated classic, reduced viscosity, pH steady, and low copper inks.
Display Grade
If you need a color to be exact, then you need Display Grade water-based inks. This ink provides intense color with superior and stable gloss. It is also made to run on a wide array of substrates at higher press speeds. These water-based inks can be matched to GCMI, Pantone, or a custom color.
Corrugated Classic
The Corrugated Classic water-based ink system was created to match GCMI IX color on kraft, white, and bleached white stock. This type of ink is best for applications where color consistency and press productivity are more important than color exactness.
Reduced Viscosity
This water-based ink system is formed for chambered doctor blade systems where precision viscosity is required. These corrugated reduced viscosity inks match the GCMI color guide on kraft, white, and bleached white stock. These inks are used when a consistent color and press production are crucial components to the printing project.
pH Steady
Our pH steady flexographic inks are designed to get rid of the need for adjustment of pH on press. These water-based inks are environmentally friendly and made for pressroom stability for longer press runs. With this system, you can do away with plate washups and pH adjustments.
Low Copper
American Inks low copper ink was designed to be environmentally friendly. Our low copper ink system works with compliance requirements when copper limits are in place. When you need an exact color, you can count on our low copper ink to match most any application. Our low copper inks are made to match with GCMI edition XI on kraft, white, and bleached white paper.
When you are looking for a superior ink system, choose American Inks and Technology. Together, we can formulate the ink that best suits your application. Contact us today for a general inquiry, scheduling a tour, questions about ordering online, lab request, or a vendor/supplier inquiry.