4 Reasons Why American Inks is the Premier Choice for Custom Solvent Ink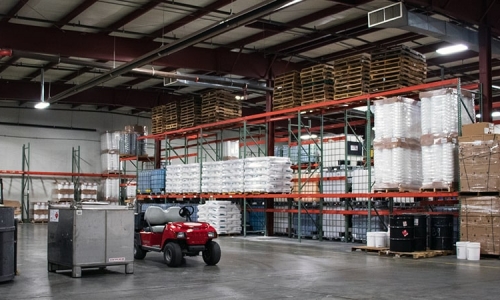 At American Inks & Technology, we are proud of all of the industry-leading services that we can offer our solvent inks and coatings' customers. With a focus on producing high-quality products for our customers and providing unparalleled customer service, AIT has many loyal customers that come back time and time again and spread the word to other customers in a wide range of industries. In this post, we will look at some of the reasons that you should choose American Inks & Technology for all of your solvent ink needs.
Custom formulation. We use custom formulation for every single batch of solvent-based flexographic ink we produce at American Inks & Technology. How this sets us apart and makes us different than a lot of companies is that every batch is made for you – to meet your exact specifications.
Made to order. All of our inks and coatings are made when you order your product, they are never taken from the shelf. This allows us to make changes to your formula on demand as it's ordered and does not slow down our turnaround time as you can see by the next section.
Same day shipping. When customers hear that everything is made to order, they worry that they will not be getting their solvent ink as quickly, however, we ship out your ink the day it's ordered! You can't get much faster turnaround than that.
24/7 support. We have technical representatives available to provide onsite training and troubleshooting 24 hours a day, 7 days a week! If you have a questions or concern about your solvent ink, American Inks & Technology is here to help at all times.
If you have any questions or would like to order solvent ink online or schedule a tour, do not hesitate to contact American Inks & Technology today. We look forward to providing you with solutions.